Introducing BLUE MARLIN DIVE SHOP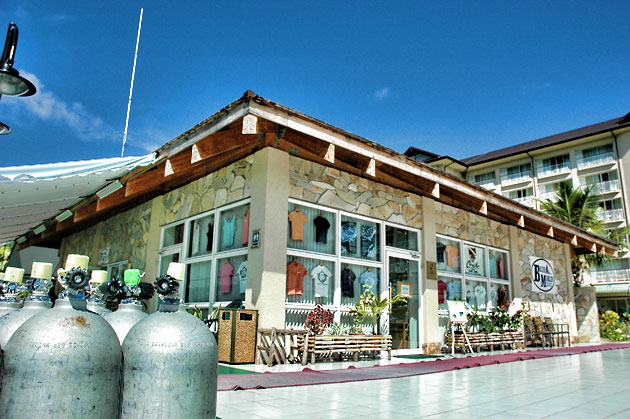 BLUE MARLIN shop began in 1987. Over the years our staff have continuously strived for perfection, safe diving and satisfied customers. BM dive shop is located in the premises of PALAU ROYAL RESORT, making it convenient access for divers too. The facility includes 4 sets of hot showers, clean bathrooms, wide, open space for rinsing dive gear / cameras and a large storage room for the dive gear. The pier is right outside the dive shop, making it a very easy access to the dive boat, making it one of the best facilities in Palau. We continue to make every effort to establish a better diving shop in the future.
DIVE SHOP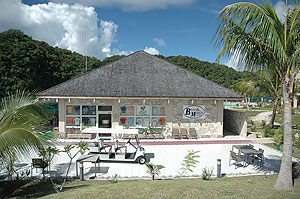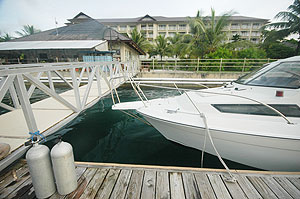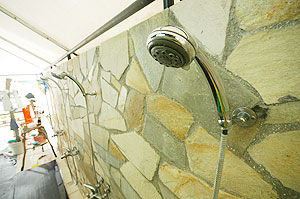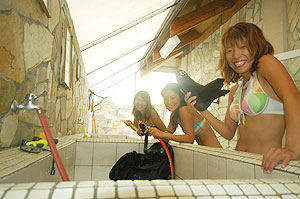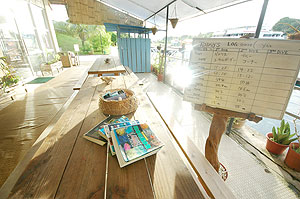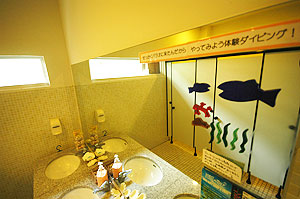 WHITE ROCK LILY GIFT SHOP
Within the Dive facilities, you can find a Gift Shop called "White Rock Lily", where T-shirts and Tank-tops (designed by staff), hand made palauan souvenirs, dive accessories and more are available.